Research Got Talent
Are you a young researcher wanting to make a difference in the world?
Don't miss your chance to enter the Research Got Talent Competition in Canada!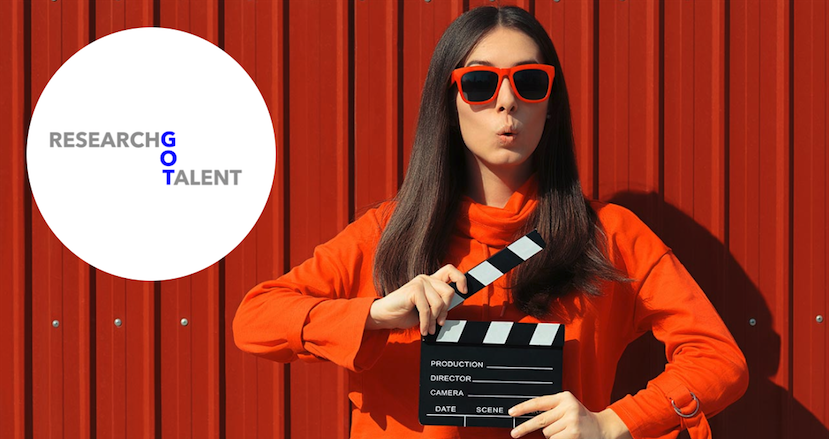 Research
ESOMAR's Research Got Talent Initiative was launched in HK and India and is now being replicated around the world.
Got
CRIC and CAIP Canada are pleased to be part of this global initiative and the opportunity to recognise and celebrate young researchers in Canada.
Talent
The aim is to invite, welcome and include young researchers to highlight and showcase the positive impact of research.
What is involved?
You need to select a charity or NGO that you are passionate about and design a research project proposal that will help make a difference. It could be one you, your company or your school have already worked with. The overarching theme of the RGT initiative is The Role of Market Research and Insights in supporting Charities /Non-Profits in overcoming relevant and meaningful social issues. This is the theme against which all submitted research projects will be assessed.
Gender equality
Impact of COVID-19 on vulnerable communities
Access to Justice
Access to Education
Improving the lives of persons with disabilities
Improving the lives of children
Environmental and Climate change
Integration and Diversity
Sustainability
You must choose a Canadian based charity or NGO and the project must be completed prior to August 23, 2021. The charity must be prepared to share the project results and findings with industry and media outlets. The project must not exceed an allocated budget of $30,000 (total) and may include fieldwork (programming/hosting/sample) donated by sponsors the Logit Group and Maru/Blue.
Competition details

Young researchers are required to submit a project proposal by Monday, May 17, 2021 about the issue facing the Charity/NGO and how they will conduct research to assist them overcoming this issue.
The winner will be announced on Thursday, May 20
The winner will undertake their research project and be entered as the Canadian entrant in ESOMAR's Global Research Got Talent Competition.

What the judges are looking for

A relevant, innovative and impactful research project design that addresses the chosen Charity/NGO's specific issue/research problem.
Research project proposals may adopt traditional research methods, as well as new methods including data analytics and analysis.

Each entry will be judged on:

The relevance of the proposed project
Impact of the proposed project in addressing the Charity/NGO's specific issue
It is not a requirement that projects have an innovative idea however if the project proposes an innovative approach to the problem at hand and provides an improvement to already existing ideas, it will be noted positively in the evaluation.

For example, an entry should cover the following:

Clearly explain how your project will meet the objectives.
Entries will be judged based on their proposed research methodology (including the extent of innovation), whether they've taken the time to form a genuine partnership with the NGO, and therefore that their methodology will contribute to improved outcomes for vulnerable community members.
Entries should consider alternative and innovative approaches and techniques that may be realistically applied. This could include reviewing literature, interviewing staff and other stakeholders, and surveying or undertaking interviews with vulnerable community members and/or service users.
Define specifically the operational support required to run the project.
Indicate the roles and responsibilities. i.e. How will you ensure the project stays on track and what tools will you use to manage the workflows?
Prepare a realistic project budget using the figure of C$30,000 as the total. (Think of this as a total project fee such as you would quote to a client).
Prepare a realistic timeline, with the whole project finished (i.e., final deliverables submitted) by 23 August 2021.

Fieldwork assistance – optional
The Logit Group and Maru/Blue have generously donated fieldwork (hosting/programming/sample) that can be used by the winner
The Logit Group has agreed to provide programming and hosting for an online survey to the winner
Maru/Blue has agreed to provide sample to the winning proposal of n=1000 completes at 100% nationally representative.
The online quantitative fieldwork donated by the Logit Group and Maru/Blue is not mandatory. All entries have the option of drawing upon this support if it fits with their proposed methodology and will be of benefit to the NGO with which they've partnered.
What other methodology can be used?
The project proposal and research report may adopt traditional research methods as well as new research methods, including data analysis and analytics. Entrants are encouraged to consider alternative methodologies such as reviewing literature, interviewing staff and other stakeholders, and surveying or undertaking interviews with vulnerable community members and/or service users.
Entrants are permitted to use other sources/providers for their methodology as long as it meets the $30k project budget, can realistically be conducted (should they win the Canadian competition) and the cost is covered (pro bono) by the entrant.
How do I enter?
Please complete the Research got talent 2021 – Entry Form and submit to [email protected] by end of day on May 17, 2021. Note – all supplementary material such as budget, timelines etc. can be submitted, in confidence, with your entry to CRIC.
What do you win?
The winning entry will receive:
A free entry pass to the next ESOMAR Congress (date is subject to COVID-19. Organizers anticipate the Congress will take place in Toronto in September of 2022.)
ESOMAR YES membership
Entry in the ESOMAR Global RGT competition and opportunity to be showcased on a global stage at the ESOMAR Global Insights Festival in September 21-22, 2021 (via a virtual platform).
The Global Winner will receive:
A sponsored trip to India for the team leader with a speaking and leisure tour of several cities
A featured article in Research World, an interview on the Talking Insights podcast and a one year full ESOMAR Membership
Who can enter?
Research Got Talent (RGT) entry is open to all Canadian researchers including students between the ages of 18 and 35. A single entrant or a pair per submission is permitted at the most. An individual entrant can only be part of one submission but there is no limit on the number of entries per company/organization. There is no fee to enter.
Have questions/want more information?
Register to view a recording of the information session that was held on Friday, April 30. You can also submit questions anytime by emailing them to: [email protected]