CRIC Diversity & Inclusion Committee
The CRIC Diversity and Inclusion Committee was established to ensure our industry represents the diversity of Canada both in our workforce and in the insights it delivers.
The objectives of the CRIC Diversity & Inclusion Committee include:
Developing programs that eliminate barriers to entry/advancement and enhance the diversity of research, analytics and insights workforce at all levels
Developing guidance to help our industry eliminate bias from research and analytics
Educating the industry on the issues through communications and events
Advising the CRIC Standards Committee on new standards that will support the elimination of bias from research
Supporting social research that identifies solutions and monitor progress
Identifying opportunities to partner with related Canadian and Global diversity & inclusion initiatives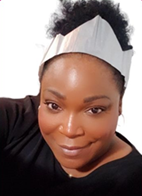 Lisa Wright – Chair
Vice President, Strategy and Business Development
Canadian Viewpoint
Lisa joined Canadian Viewpoint in 2017 as the Director of Business Development and was promoted to her current role in early 2021. Lisa oversees all aspects of sales strategy for the company, including offline and online services as well as the growth of technology-based products. As a dedicated, results-driven senior manager, Lisa has been highly successful in achieving profitable business growth through the creation and execution of innovative sales and marketing strategies.
With over 25 years of market research experience, Lisa has a wealth of knowledge and insights, having worked with leading brands and sectors of Retail, CPG, Financial, Telecommunications and Automotive. Her primary focus has been exceeding expectations in customer service delivery and overall customer experience.
In August of 2015, Lisa won the Dale Carnegie Innovation Award. Dale Carnegie is one of the world's leading human resources and management consulting organizations.
Lisa is chairwoman of the CRIC Diversity and Inclusion Committee, ESOMAR corporate member, Insights Association member and is an active volunteer, offering her expertise to various community organizations.
Raymond Armstrong
Director, Panel Management
Quest Mindshare
Raymond Armstrong is the Director of Panel Management at Quest Mindshare. With over 12 years of experience in the market research industry, Raymond's work has primarily focused on connecting companies of all sizes with consumers to deliver real-time insights.
Raymond is committed to issues of equity, diversity and inclusivity within the market research field. Life experience navigating the educational and professional pathways into the market research sector ignited Raymond's interest in addressing existing equity barriers. Having held senior data management and operations positions, Raymond gained additional insight into the industry's challenges. Raymond hopes to see progress in inclusivity, representation and the creation of a more diverse workforce within the profession.
Joining CRIC's Diversity and Inclusion Thought Leadership Council was a perfect opportunity to make just and equitable change as part of a collective. Raymond holds a degree from Western University in London, Ontario.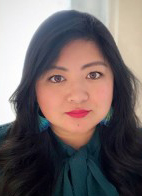 Laarni Paras
Director of Human Intelligence
Edelman Canada

Laarni Paras is a Director of Human Intelligence on Edelman Canada's Data & Intelligence Team. Her 10+ years of experience spans a wide range of primary and secondary research across industries. She has previously worked at Sklar Wilton & Associates and Nielsen Consumer Insights.
Laarni is passionate about equity and human rights and the role of inclusion in research and innovation. She is part of Edelman DXI's DE&I committee. She also co-founded the DE&I team at SW&A, where she helped develop their DEI strategic plan to ensure that the company's processes from recruitment to research practices are more inclusive and equitable. Before market research, Laarni worked in community-based research that helped develop programs for newcomer women and women with disabilities. She designed and conducted anti-oppression training for organizations to better serve their communities by addressing their intersectional needs.
She is currently a board member with Insights in Color and has previously held volunteer roles with the University of Toronto's Research Ethics Board and Women In Research (WIRE). Laarni is a recipient of the 2021 GRIT Future Honorees Award and a finalist for Women in Research 2020 Diversity Champion for her work in DE&I in research.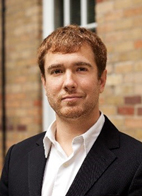 Max Skudra
Director, Research and Innovation
Creative Fire

Max has extensive experiencing conducting and analyzing research, shaping corporate strategy, government policy and academic theory. He has spent the last seven years running the research department for the Canadian Council for Aboriginal Business (CCAB), where his work led to the establishment of the Province of Ontario's $95 million Indigenous Economic Development Fund and a Federal commitment to ensure Indigenous businesses represent 5% of government supply chains, representing a $1 billion target. Max's work has also supported corporate clients, such as Tata Consultancy Services, Canada Post and VIA Rail, to develop corporate strategies for board and CEO level decision making. Since coming to Creative Fire, Max has supported Six Nations of the Grand River understand community concerns about COVID-19, led brand research for Saskatoon Transit and supported the Downie Wenjack Foundations communications strategy.
Max served on the working committee that developed the Indigenous trade chapter for the United States-Mexico-Canada Agreement (USMCA) for Global Affairs Canada, is a member of the Canadian Project Consultative Committee for the OECD.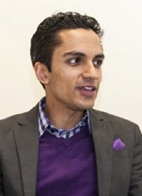 Vijay Wadhawan
Vice President, Health and Wellness
Environics Research

Vijay is the VP of the Health and Wellness division at Environics Research where he works with a range of clients that work within or adjacent to the healthcare industry. Vijay completed a Bachelor of Commerce with a focus in Marketing Management and Business Management at Dalhousie University.
Working in the healthcare space, Vijay has been an advocate for the importance of diversity in research as healthcare is an area where having a nuanced understandings of individuals and their interactions with the healthcare system allows his clients to better optimize solutions and the approaches to health issues Canadians face.
Vijay is a first generation Canadian with parents who immigrated to Nova Scotia from India and is also an active member in the LGTBQIA+ Community sitting on the Board of Directors for the Alliance for South Asian AIDS Prevention (ASAAP). Vijay brings the experience of navigating an intersectional identity to the CRIC Board and will use his experience in helping CRIC and its members identify ways to achieve diversity and inclusion goals and increase awareness on the importance of Diversity and Inclusion in research.
Donald Williams
Analytics Consultant

Don is a senior-level analytics and marketing solutions leader with a track record of driving strategic change across diverse organizations and sectors. Don has worked in various roles and sectors: as a Senior Statistician (Public Sector), Senior Manager of Pricing and Analytics (Telcoms), Senior Analyst, Research and Data Modeling (B2B Consulting), VP Research and Analytics (Audience Measurement and Consumer Research) and Marketing Solutions (Small Business Clients).
Over the past 15 years, Don has led diverse teams and is committed to fostering an inclusive environment. He believes the workplace should foster collaboration and fairness and, as a member of CRIC's Diversity & Inclusion committee, he looks forward to helping business across our industry develop more inclusive practices.