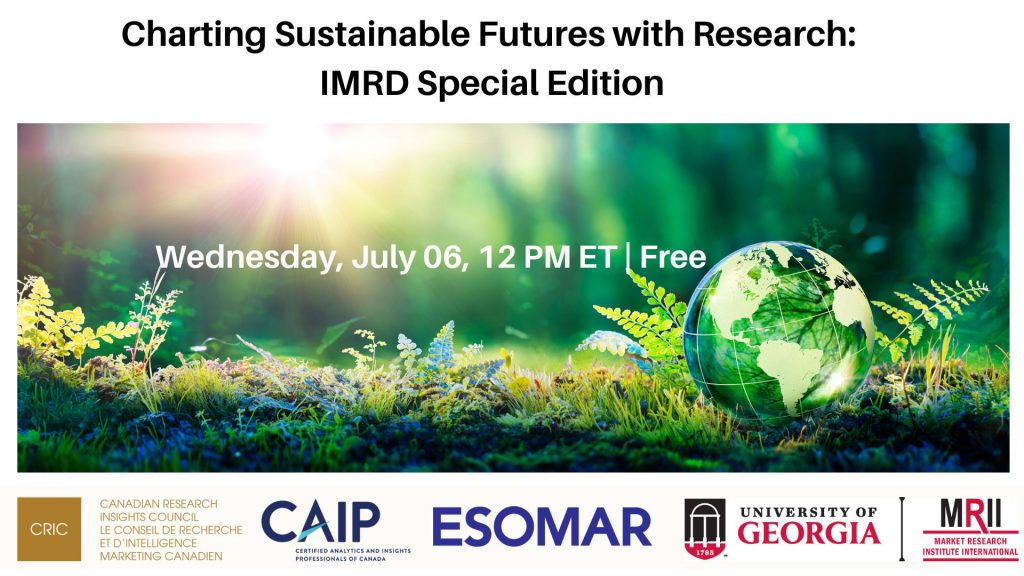 Date and Time: Wednesday, July 06, 2022,12 PM ET, Free
In honour of International Marketing Research Day 2022, business leaders will share their stories of how they used research to solve sustainability problems for their clients covering a select range of sustainability development issues impacting the planet.
No longer is it an option for organizations to align themselves in the ESG space or with one of the UN's SDGs.  The question is how to choose, and how to align?  We have seen many organizations make false starts or become so overwhelmed with the breadth of need that efforts become diluted.  How to proceed? Ray will share some thoughts and insights for organizations on using research to create, live and communicate their sustainability practices with strong client-applications. Ray will also discuss his experience with organizations and their blockages in moving forward on sustainability practices, and Gregoire will talk to how he used research to launch the IAWMA and solicit membership and support. Crispin Beale an avid sustainability advocate in the research industry will probe and discuss further some of the issues Ray brings up. 
Presenters include: Ray Kong, President / Senior Consulting Partner of Ipsos, Gregoire James, Commercial Director & Founder of International Aviation Waste Management Association (IAWMA),  and Crispin Beale, Senior Strategic Advisor of mTab and Group President of Behaviourally.
Charting Sustainable Futures with Research - IMRD Edition