Cannabis Insights Committee
View or Download the Terms of Reference for the Cannabis Insights Committee
The Committee is intended to meet the unmet opportunities in the cannabis insights marketplace sharing and curating best practices in researching a highly regulated client-sector that accounts for over $2 billion in annual legal sales and contributes to $17 billion to Canada's gross domestic product for the year ending July 2021.
Committee: Dave Scholz, Partner, Leger (ON); Craig Worden, CEO, Pollara Strategic Insights and Mubashera Kothawala, Associate Vice President, Pollara Strategic Insights (ON); Borna Zlomavilk, Senior Vice President, Growth, Organigram (ON) & Christy Zhou, Vice President, Legal and Regulatory Affairs at Organigram Inc. (BC); Mike Rodenburgh, Executive Vice President, Ipsos (BC); Vivianne Wilson, CEO, Green Port Retail (ON); Timothy Cornelius, Director of Operations, QuestionPro (USA); Jessica Chee-Hing, Manager, Consumer Insights at Canopy Growth Canada; Jarred Cohen, Senior Policy Advisor, Canadian Chamber of Commerce (ON);  Diana Lucaci, Founder and CEO, True Impact; Jenn Petell, Vice President, Medical Research, Schlesinger Group (USA); Lucas McCann, Chief Scientific Officer (CSO) and Co-Founder, CannDelta; Facilitator and lead Arundati Dandapani, CIO, CRIC and COO, CAIP (ON) 
[*Meeting/s may be recorded for internal reference.]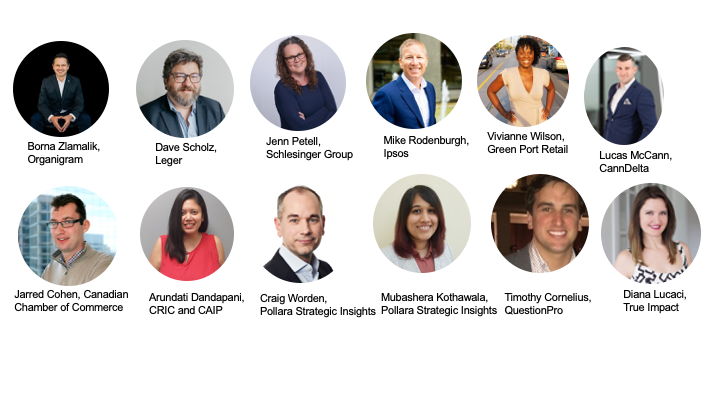 Stories and Resources:  
Cannabis Law Report Interview at the Lift & Co. Expo on Cannabis research and the Cannabis Insights Committee on Spotify (hyperlink).
Minutes
Meeting 1 – Minutes and Action Points