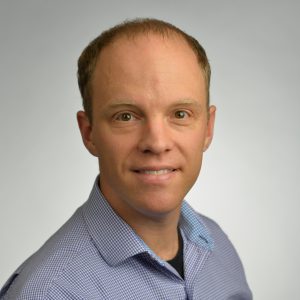 The Board of Directors of the Canadian Research Insights Council (CRIC) is pleased to announce that John Tabone has accepted the position of Chief Executive Officer effective immediately. John served as CRIC's Chief Administrative Officer since August 2019 and, since then, he has helped the organization grow to 74 corporate members and launch key programs and services including the CRIC Accredited Agency review, the Research Verification Service, the Size of the Industry survey, the CRIC Public Opinion Research Standards and Disclosure Requirements, numerous virtual events, and important industry advocacy initiatives.
"Since mid-2019 John has played an instrumental role in growing and managing CRIC, and has been an effective advocate for the industry," stated Gary Bennewies, Chair of the CRIC Board and CEO of Ipsos in Canada. "Due to John's tireless efforts, in just three years, CRIC has solidly established itself as the voice of the research, insights, and analytics industry in Canada and globally."
John previously worked for 19 years at the Chartered Professional Accountants of Canada and its predecessor the Canadian Institute of Chartered Accountants, where his responsibilities included insights and value-added member services. Following his tenure at CPA Canada, John founded Converge Loyalty, a marketing consultancy that helps organizations develop insights-based strategies that drive loyalty.
John also brings extensive experience supporting the research and insights sector having held numerous volunteer leadership roles with past Canadian associations where his accomplishments include establishing the industry's first professional certification program. He continues to support professional certification in Canada as a member of the Board of Directors of the Certified Analytics and Insights Professionals of Canada (CAIP Canada) that offers the CRIC- and ESOMAR-endorsed CAIP designation.
John holds an Honours Bachelors of Commerce from McMaster University and a Masters of Business Administration from the Schulich School of Business at York University where he graduated on the Dean's Honour list.
His ongoing priorities at CRIC include continuing to grow the member value proposition, supporting strong standards and advocacy, and engaging more leaders in the industry —including those from the client side — as active members of CRIC.
About CRIC
The Canadian Research Insights Council (CRIC) is Canada's voice of the research, analytics, and insights profession both domestically and globally. CRIC represents the highest standards, ethics, and best practices; provides effective promotion and advocacy of the industry; serves as a source of information and thought leadership; and is a forum for collective industry action. CRIC's members include Canada's leading research agencies as well as client organizations, academic institutions, and other industry partners.
For more information, visit www.canadianresearchinsightscouncil.ca or contact John Tabone at [email protected].