Will They Or Won't They?
By Greg Jodouin
As I write this Government Relations blog post in the first week of August 2021, the question in the title "Will They Or Won't They?" applies to whether the Liberals will trigger a summer election, as it's widely anticipated they will. Of course, as you read this, the elections will very likely already be in play and the title question will more aptly apply to whether the Liberals can achieve a majority government. Current numbers from CRIC member surveys would suggest it's within their reach, but pre-election public opinion has been known to change once the writ is dropped. In Canada, election campaigns matter and for this reason, it is crucial to keep polling during the course of the campaign.
Regardless of whether or not we end up with an election, the speculation serves as a good reminder to highlight the critical role that the research, insights, and analytics industry plays in the democratic process, helping voters make informed choices as they make their way to the polling stations. In an era of rampant misinformation, partisan communications, and unethical data collection practices, quality standards are more important than ever. When Canadians read the results of a CRIC member election survey, they can be confident that the findings are accurate because of CRIC's internationally-recognized standards. We can back that statement, as all polls conducted by CRIC member agencies in the final week before the 2019 federal election were highly accurate, proving that standards really do matter.
Of course, all eyes will again be on how well survey researchers do in the upcoming elections. An interesting nuance this time around is that, due to COVID, more Canadians are expected to vote by mail than ever before. It remains to be seen how that will play out on "election night" and how the media and pundits react to election predictions that possibly unfold over days, rather than hours.
CRIC members involved in election surveys or voter calling services are encouraged to review the latest Election Primer. The Primer serves as a reminder of all the legislative requirements that must be followed when conducting election surveys.
Key Issues to Consider:
Aside from the looming federal elections, the key issues we're closely following these days are almost all privacy related, with the most significant file being the federal Bill C-11, the proposed legislation to overhaul Canada's privacy protection framework for the private sector.
Bill C-11 – Digital Charter Implementation Act, 2020
In November 2020, the Liberals tabled – with great fanfare –Bill C-11, the Digital Charter Implementation Act. The Bill was the government's response to years of criticism that PIPEDA, adopted in 2000, had outlived its shelf life.
Despite all the anticipation, Bill C-11 never got past First Reading in the House. As questions mounted over the Bill's progress (or lack thereof), reports started emerging of various criticisms. This culminated with a news release issued by the Federal Privacy Commission Daniel Therrien, in which he lambasted the proposed legislation, saying it represents "a step back overall for privacy protection." Ouch.
Interestingly, Prime Minister Trudeau recently re-appointed Commissioner Therrien for another 1-year term, sending a signal that the Liberals have heard loud and clear the criticism of Bill C-11 and are open to making significant changes to it.
Of course, should there be a federal election, any bill still on the Parliamentary Order Papers is deemed to have "died on the Order Paper." That means that the incoming government starts with a clean legislative slate, and Bills formerly on the Order Paper would have to be re-tabled in the House of Commons.
Nevertheless, bureaucrats have certainly been fervently working over the summer months, going back to the drawing board on C-11. It remains to be seen whether the fruits of this rework will get tabled as a new bill post-election, or as amendments if elections aren't called after all.
A "Race to the Highest Common Denominator"
The major reason Canada is pressed to update its privacy rules is that we are at risk of losing our "adequacy status" under the European Union's General Data Protection Regulation (GDPR).
When Europe adopted its new regulations in 2016, several countries outside of the European Union, including Canada, were forced to reexamine their own privacy frameworks to make sure they were robust enough to allow for continued unfettered trade with the EU. This prompted the federal government's Digital Charter initiative in 2019 and the eventual tabling of Bill C-11 in 2020.
The federal government is not alone in its efforts, with several provinces initiating reviews of their own privacy frameworks. Québec and Ontario, for example, are taking steps to introduce a "rights-based" model, which would be even more stringent than the federal Bill C-11. Some pundits have referred to this as the race to "the highest common denominator."
While a robust privacy framework is beneficial for our industry, the result of various provincial initiatives is that Canada could end up with an even more fragmented privacy framework than already exists – which makes it difficult for businesses doing pan-Canadian work to navigate.
Québec
Québec was the first out of the gate, when they tabled Bill 64, An Act to modernize legislative provisions as regards the protection of personal information, back in June 2020. The Bill looks to reform both the province's public and private sector laws.
If adopted – highly likely in the fall of 2021 when the Québec Legislative Assembly reconvenes after summer break – the new privacy framework is expected to be one of the most stringent in the world.
A key sticking point for the private sector was a provision in the Bill's original draft related to the communication of personal information outside Québec. The original provision required that the jurisdiction in which the data was to be shared needed to have a legal framework "equivalent" to Québec's regime. This was found to be too restrictive and the threshold has since been lowered such that the data that is transferred must receive "adequate protection in compliance with generally accepted data protection principles."
Ontario
Not wanting to be outdone by its neighbour to the east, Ontario announced earlier this summer that it was contemplating adopting its own provincial privacy law. Currently, PIPEDA applies in the province of Ontario.
The Province released a whitepaper in June, while at the same time denouncing federal Bill C-11 as a flawed piece of legislation. According to the paper, Ontario is considering introducing a "rights-based" privacy model that is more closely aligned with Québec's Bill 64.
It will be interesting to see who – Canada or Ontario – will make the next move. If the federal government tables a revamped privacy bill that rises to everyone's expectations, Ontario will be pressured to back down to avoid further fragmentation of the privacy framework in Canada. To be continued…
Alberta and British Columbia
The Province of Alberta just launched an online consultation to get input into various privacy-related issues. The input will be used to update and strengthen the province's privacy framework.
And last but not the least, pressure is on in British Columbia for it to review its privacy laws, with its provincial privacy commissioner leading the charge for change.
***
Whether or not an election is called for September, it will be a busy fall on the federal government front. The Liberals have promised the world, and all eyes will be on them to deliver – whether in their current minority status or as a majority government.
Until then, all eyes will also be on CRIC pollsters as they play out their important roles in the democratic process, helping to tell the story of the election as it evolves.
About Greg Jodouin: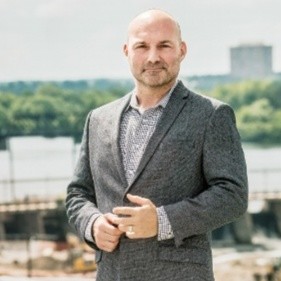 Greg Jodouin is CRIC's Government Relations Consultant and President of PACE Public Affairs & Community Engagement.
To read the CRIC-ICC-ESOMAR Code of Conduct for marketing research, insights and data analytics professionals, visit this document.  
To learn why your organization should join CRIC visit this document and / or write to [email protected].