Essential Data Security Practices for Research Agencies
Recorded January 25, 2021 – 12:00pm-1:00pm (Eastern Daylight Time) – Available on Demand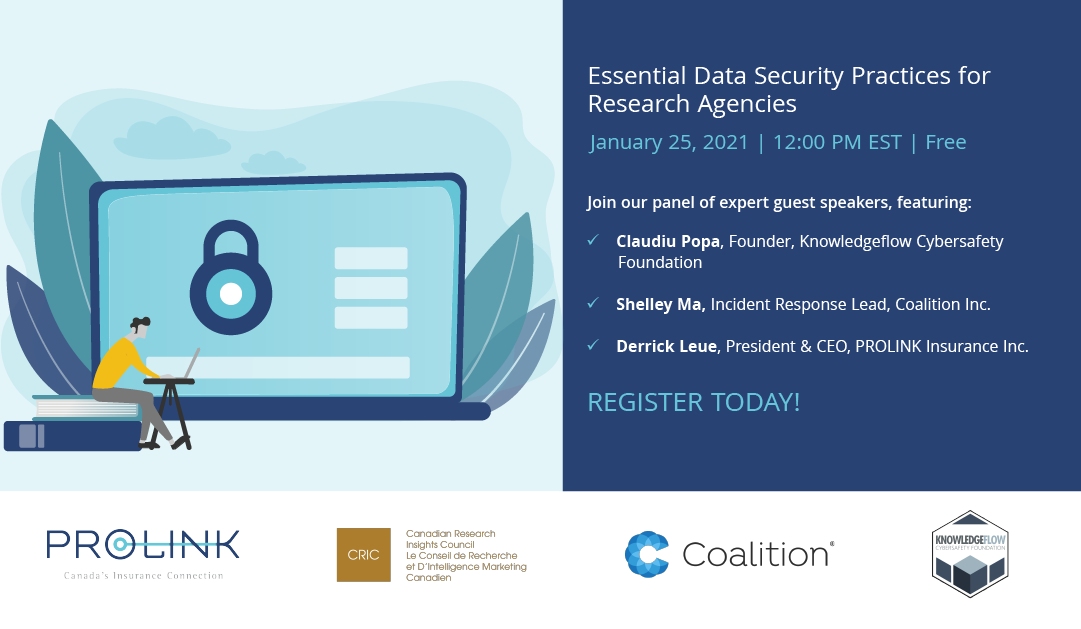 Is your research agency using encryption when collecting or exchanging confidential data? Are employees and owners aware of the best practices to avoid a data breach? Have you vetted your vendors' security practices? Are you equipped to manage the risks of any software, mobile, and cloud-based services employed by your firm? Is all critical data securely backed-up on a regular basis? Does your firm have appropriate administrative, technological and physical controls in place? And above all, how are prepared you to handle a data security incident?
In a post-pandemic world, cyber-attacks have become increasingly frequent and sophisticated, exacerbating the existing threats faced by research agencies, as well as the financial, legal, and reputational fallout that accompanies a breach. The best protection against these cyber threats? A comprehensive data security program that minimizes risk—and the impact—of a successful cyberattack.
In this webinar from CRIC and PROLINK, a panel of data security experts will share the greatest threats faced by research agencies and the essential data security practices that all firms should have in place to mitigate them. This webinar will also explore the best practices for responding to a data security incident.
To ensure your research agency is following the best data security practices, view the recording of this one-hour webinar featuring:
Claudiu Popa, Founder, Knowledgeflow Cybersafety Foundation
Shelley Ma, Incident Response Lead, Coalition Inc.
Derrick Leue, President and CEO, PROLINK Insurance Inc.
Register to access the recording.