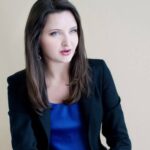 CEO & Co-Founder, True Impact
Diana Lucaci is the Co-Founder and CEO of True Impact, a neuromarketing firm providing concept testing solutions to brands and agencies. She works with mid-large organizations including Canada Post, Metro, Desjardins, ATB Financial, General Motors, Colgate-Palmolive, Costco, Miller Coors and others.
Diana is a Board Member of the Canadian Research Insights Council (CRIC), Canadian Representative of ESOMAR and Committee Member of the Standards Council of Canada (SCC). Diana served as Chair of the Neuromarketing Science and Business Association (NMSBA, 2012-2018 term). She holds a degree in Neuroscience and Psychology from the University of Toronto.