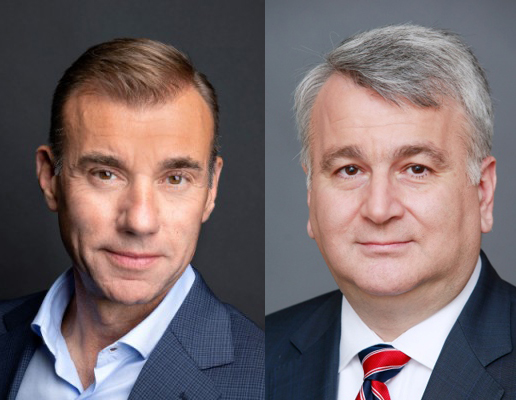 The Canadian Research Insights Council (CRIC) announces that Gary Bennewies will resign as Chair of the CRIC Board on September 1 when he retires as CEO of Ipsos in Canada. CRIC welcomes Nik Nanos, Chief Data Scientist and Founder of Nanos Research, as its new Chair.
The CRIC Board extends its gratitude to Gary Bennewies who has served as a founding member of the CRIC Board since 2018 and as its Chair since July 2020. Under Gary's leadership, CRIC has continued to grow throughout the pandemic and has a solid strategic plan in place to ensure it continues to meet the evolving needs of Canada's research, analytics and insights industry. CRIC wishes Gary the best in his retirement where he will spend more time with family and pursue some personal interests. As a past-chair, Gary has agreed to remain involved in CRIC as a strategic advisor.
"I thank Gary for his exceptional leadership that successfully guided us through the pandemic," stated Nik Nanos. "I look forward to working with the CRIC board to ensure our industry continues to deliver the insights business, governments, and non-profit organizations need to navigate through today's dynamic environment."
About CRIC
The Canadian Research Insights Council (CRIC) is Canada's voice of the research, analytics, and insights profession both domestically and globally. CRIC represents the highest standards, ethics, and best practices; provides effective promotion and advocacy of the industry; serves as a source of information and thought leadership; and is a forum for collective industry action. CRIC's members include Canada's leading research agencies as well as client organizations, academic institutions, and other industry partners.
For more information, visit www.canadianresearchinsightscouncil.ca or contact John Tabone, Chief Executive Officer, at [email protected].