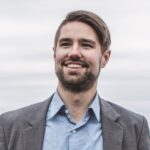 VP, Client Development & Innovation, MQO Research
Brenden is an innovation-minded marketing and communications insights hunter with over 15 years of experience in people research and marketing strategy development. He has worked with clients across public, private, and not-for-profit sectors in a variety of industries such as telecommunications, utilities, consumer packaged goods, hospitality, retail, pharmaceuticals, and media.
As a "techie" and "tinkerer" at heart and a hardened "quant" at mind, Brenden has always been quick to adapt and adopt the latest tools available to solve the task at hand – be it panel APIs, public sentiment scraping, virtual reality methods, or lately, AI – while protecting the integrity of the work through careful planning and rigorous validation.